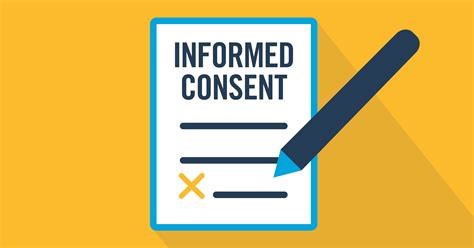 Medicare Advance Directives
Consider Medicare enrollment with the end in mind. In case of emergency, do seniors prefer medical care or holistic care? Might they designate a medical power of attorney or a merciful power of attorney? Do they oblige CPR/Cardiopulmonary Resuscitation or sign a DNR/Do Not Resuscitate order?
The Jama Network just published Death and End-of-Life Care in Emergency Departments in the US. This retrospective cohort study concludes that "robust systems of emergency care must not only offer life-prolonging interventions but also identify patients and families for whom end-of-life care is necessary or preferred. The frequency with which these scenarios arise suggests a significant public health impact from policies and resources to support delivery of this care in the ED."
EM registration clerks quickly identify seniors by their Medicare numbers. Could this number enlist seniors' advance directives? Could advance directives be as simple as A B C?
At enrollment, Medicare could offer three advance directives with goals of care:
Directive A: CONSENT to treat
Directive B: CONSENT to comfort
Directive C: CHOOSE Against Medical Advice
Inpatient medical treatment
Homebound holistic care
Outpatient palliative resources
An 86-year-old woman presents to the emergency department with florid pulmonary edema. The nurse hands over a DNR implying it's an advance directive. Is her situation terminal or reversible? Is there a power of attorney to clarify the woman's wishes? There are usually more questions than answers in these critical moments and the standard of care is to avoid a lawsuit.
 With the COVID pandemic, seniors were well-aware of possibly needing a vent yet ill-prepared to say no to it. How many of them preferred to end well at home yet died in the ICU? Could this "pandemonium" be predicted at the time of Medicare enrollment? Is it unreasonable to ask Medicare recipients to declare their wishes in case of emergency by signing a Medicare Advance Directive in addition to providing an emergency contact? 
The above study points out that "among ED encounters for patients older than 80 years of age, nearly 1 in 12 will die within 1 month of that encounter. These patients may exhibit identifiable trajectories of dying that offer an opportunity to avoid unwanted aggressive care or hospitalization at end of life. In current practice, these patients often receive life-extending treatments and are admitted to the hospital."
Medicare pays for this "life-extending treatment" and limits hospice as a benefit that requires eligibility. Among other things, The Patient Self Determination Act of 1990 – "directs the Secretary of Health and Human Services to inform the public of the option to execute advance directives and a patient's right to participate in and direct health care decisions." But Medicare's hospice eligibility overrules self-determination. 
Medicare NEEDS to inform the public of their advance directive options BY LAW at the time of enrollment. The proposed "Coalition for Medicare Advance Directives," composed of health insurers, providers, and seniors, would seek legislation to incorporate advance directives with Medicare enrollment. Thus replacing the confusion of individual advance directives with actual goals of therapy during life-threatening situations.
 If most seniors over the age of 80 with a serious illness will visit the emergency department in the next year and 1-12 will die, how many would choose to forego the ED and end well at home? How many would choose to age with amazing grace and choose Directive B (consent to comfort) over Directive A (consent to treat)? Most people desire Directive B but are fearful of "giving up" and Medicare provides little support for human (holistic) services. 
Every serious illness has an expected prognosis. Every medical decision weighs personal preference with quality of life. With a serious illness, a person might link quality of life to self-determination or self-preservation, being treated like a loved one or a patient. Signing an advance directive with Medicare enrollment will necessitate having Real Serious Illness Conversations with Parents beforehand.
Holistic care is not for everyone. It's for those who avoid doctors and refuse to go to hospitals. The holistic option would disrupt standard protocols to diagnose and treat illness, only managing pain and symptoms. Align it with aging in place and value-based medicine. Contrast it with the lane for inpatient/emergency department treatment and the middle lane of outpatient/urgent care that prioritizes palliative resources. 
Case in point: A 67-year-old man on dialysis with diabetes presents to the ED with a leg infection. Could he receive an antibiotic injection with additional infusions at dialysis and be discharged? Who's liable if he loses his leg or dies of sepsis? His advance directive for outpatient palliative resources asserts self-determination and assumes medical liability.
Holistic individuals, being proactive and self-sufficient, know how to manage uncertainty. They know how to seize the moment of impending death when called to make a critical medical decision.
Case in point:  A 72-year-old woman presented to the ED with dizziness and her EKG showed a complete heart block. She needed a pacemaker and promptly refused it. She had a reversal medical condition and chose to withhold treatment. She didn't need time to think about it because her decision was made at the time of Medicare enrollment.
Medicare is responsible for why the US ranks 43rd in quality end-of-life care because it fails to empower seniors to pay only for what they want at the end of life. Medicare can know what seniors want by following the law, requiring them to know about advance directives and selecting which option they prefer.
As is often said, "We're not there yet!" Similar to legalizing marijuana, this will take a group of highly-effective people to disrupt the present Medicare system and decriminalize the end of life. Highly-effective seniors know it's best to be proactive and link their advance directives with their Medicare plans. Is it time to hold Medicare accountable for seniors' right to self-determination and a smooth end-of-life transition?